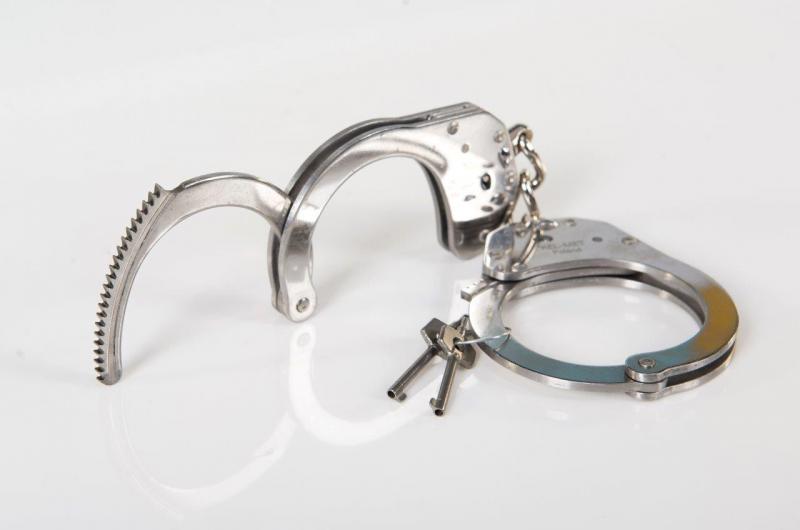 Police Handcuffs - manufactured in

Ł

ódź
For over 16 years we have specialised in manufacturing police handcuffs. KEL-MET is the only manufacturer of stainless steel police handcuffs in Poland. Our products are world-renowned for their reliability and durability thanks to being made of 100% stainless steel INOX.
We offer stainless steel jaw handcuffs that come in a set with two keys. They are made in accordance with the recommendations of the National Police Headquarters. We are in constant contact with the Polish Police regarding our products, which allows us to develop our production of INOX metal handcuffs in accordance with their users' expectations. We have created a product which meets all requirements – and we are very proud of it.
Our handcuffs are used by services such as police, border guards, prison services and others in Europe, Asia, Africa, as well as North and South America.
In 2019 we introduced laser technology into the production of militaria, including police handcuffs, which has helped to increase the accuracy of our goods.



Metal handcuffs - militaria for the 21st century
We are one of the few companies in the world to manufacture handcuffs made entirely of stainless steel in accordance with the PN-EN 10088-1 standard. INOX steel is anti-allergenic and more resistant to damage and rusting. Our handcuffs are manufactured in accordance with the EU directive 76/769/EEC-94/27/EEC on the non-use of nickel coatings in products which come into contact with the skin and in accordance with a forthcoming amendment to the relevant regulation in Poland.
Our hinged handcuffs are designed to ensure greater control over the detainee through a comfortable grip and a single-sided hinge, which prevents the detainee from interfering in any way with the handcuff mechanism. We have used the latest technological advances to produce these handcuffs and are the only manufacturer in the world to use such an innovation.
Handcuffs, militaria offer
Since manufacturing handcuffs is our speciality, we offer a wide range of stainless steel metal handcuffs and handcuff accessories:
- INOX handcuffs KM 1001
-Training handcuffs KM 1100
-Hinged handcuffs KM 2500
-Rigid handcuffs KM 2000
-Slim rigid handcuffs KM 2001
-Legcuffs KM 4000
-Hand and legcuffs KM 4500
-Case for regular handcuffs/hinged handcuffs KM 1500
-Case for rigid handcuffs
-Case for hand- and legcuffs
-Key for handcuffs KM 5000
-Long handcuff key KM 5500
-Disposable handcuffs KM 6000
-Cutter for disposable handcuffs KM 6500
If you have any questions regarding police handcuffs and other products, please contact us by e-mail: handlowy@kelmet.pl or call 693 340 111.
We do our best to respond to enquiries as quickly as possible. However, due to the large number of orders, the waiting time for a response may sometimes be longer - up to 3 working days.