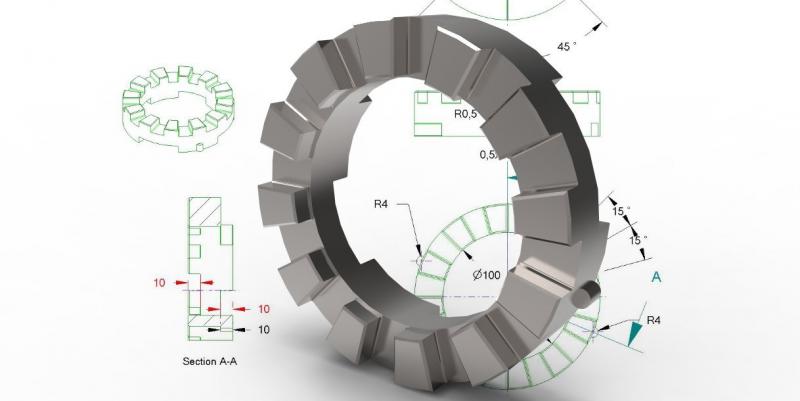 Zapytaj o produkt
Z chęcią odpowiemy na wszelkie pytanie dotyczące tego produktu
Tel 693 340 111
email: kelmet@kelmet.pl
Designing
Since the very beginning, designing is an integral part of the company's activity. Starting from product design through projects of tools to the implementation of its components, projects of tools parts' machining, projects of technological processes of tools production, projects of technological processes of finished products production to the preparation of design and process documentation – all of these project activities are inseparable from the production process.

In the mid-90s we started to use computer programs, initially CAD and after the purchase of the first CNC – CAD/CAM.

Currently, basing on great experience and high-quality software, we perform CAD designs both for our own needs and for our clients, while CAM designs are made for the needs of our own machinery stock.