Stiff handcuffs INOX KM2001 SLIM (SL)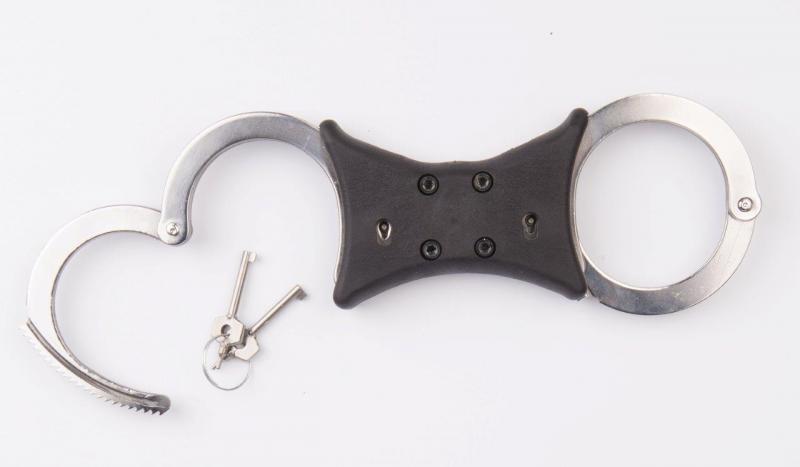 Zapytaj o produkt
Z chęcią odpowiemy na wszelkie pytanie dotyczące tego produktu
Tel 693 340 111
email: kelmet@kelmet.pl
Stiff handcuffs INOX KM2001 SLIM (SL)
Rigid handcuffs INOX KM2001 SLIM (SL) are stiffened with an ergonomic casing - a handle made of highly durable plastic. The handle enables safe and comfortable guidance of the detained person. The newly designed handle features thinner, shorter and slimmer grips and a new shape in the gripper part. This makes the handcuffs more comfortable in the hand. The use of an appropriate material results in increased durability, which translates into a more reinforced and stiffened structure. The reduced handle makes the SLIM (SL) handcuffs look more aesthetic, more delicate, characterized by lightness and slenderness.

With the use of appropriate techniques, stiff handcuffs allow the person to fall to the ground, with only one wrist strap fastened.

As one of the few in the world, we produce metal handcuffs made entirely of stainless steel in accordance with the PN-EN 10088-1 standard. They do not have galvanic coatings (nickel, zinc). We produce them in accordance with the EU directive 76/769 / EEC-94/27 / EEC on the non-use of nickel coatings in products that come into contact with the skin and in accordance with the currently prepared amendment to the relevant regulation in Poland. Stainless steel is anti-allergic and more resistant to damage.

We offer stainless steel jaw handcuffs complete with two keys.


Our product is distinguished by wide wrist openings and as such is a unique product compared to foreign products. Such a modification is a result of the demand reported by the services in our country, to better meet the needs of our recipients.