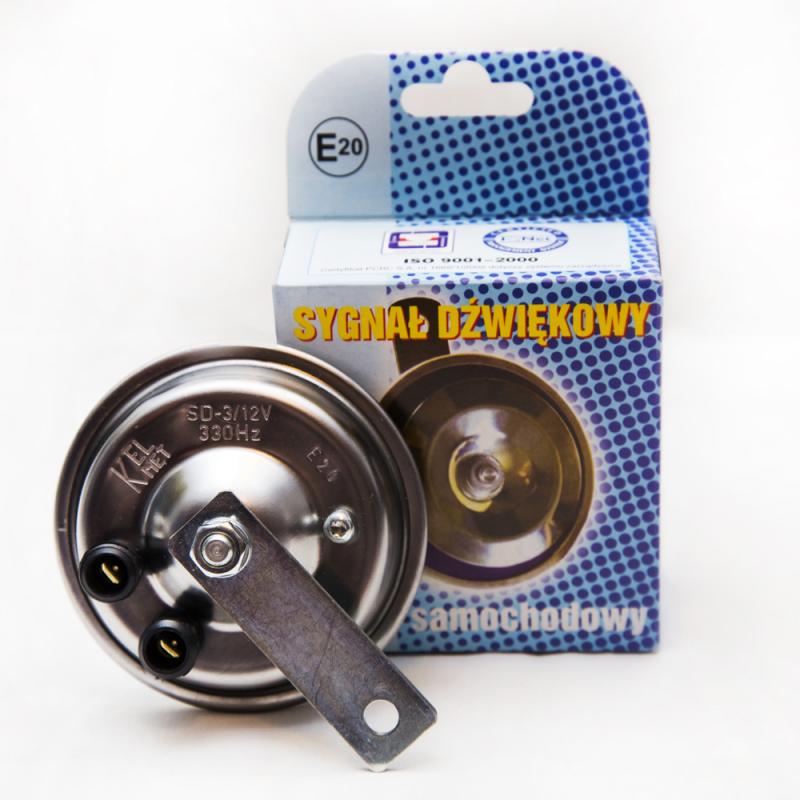 Zapytaj o produkt
Z chęcią odpowiemy na wszelkie pytanie dotyczące tego produktu
Tel 693 340 111
email: kelmet@kelmet.pl
Horn systems INOX
Our horn systems can be applied to all types of cars and tractors.

Horn systems produced currently are made almost entirely of stainless steel (INOX), which increases their service life and reliability.

General technical description for all types of SD-3 horn systems:
Type of power supply – direct current;
Nominal voltage – 12V; 24V
Current draw – 4.2 – 5A;
Frequency - 330±30Hz;
Sound pressure level – 105-118dBA (2m);
Number of terminals – 1 or 2;
Type – magnetic with disc resonator.

Our horn systems have type-approvals for audio warning signal for a motor vehicle no. E20-28R-00 0140 from the Ministry of Transport and Maritime Economy and no. E20-28R-00 0609 from the Ministry of Infrastructure.