Battery disconnect switch W-40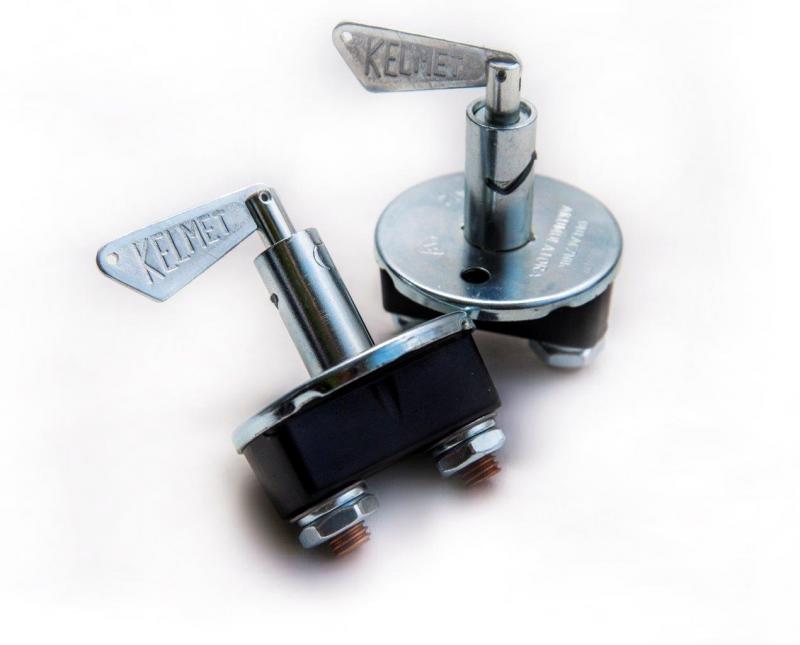 Zapytaj o produkt
Z chęcią odpowiemy na wszelkie pytanie dotyczące tego produktu
Tel 693 340 111
email: kelmet@kelmet.pl
Battery disconnect switch W-40
Our battery disconnect swirch is applicable to all types of cars and tractors. Disconnect switch can be mounted to 24V forklifts. Removable key prevents unauthorized use. Installation is simple and requires no electrical nor mechanical modifications. The large surface of power terminals. Two nuts and bolts allow you to connect the cable which, if necessary, turns off power. Preferably mounted on a flat surface.
Specifications of battery disconect switch W-40:
Rated voltage – 12, 24V;
Overload current: 500A in 15s, 750A in 5s;
Switch-off current 750A;
Voltage drop less than 0.3V.
In 2001, the Motor Transport Institute granted our company Certificate entitling to marking products with the safety mark no B/15/129/0.